TOP
October 2023
Toni Hayashi Art Reception
4:30 PM to 6:30 PM
Fri, Oct 13, 2023
Venue:
Acumen Wine Gallery
Contact:
Ahna Jotter 707-492-8336,
info@acumenwine.com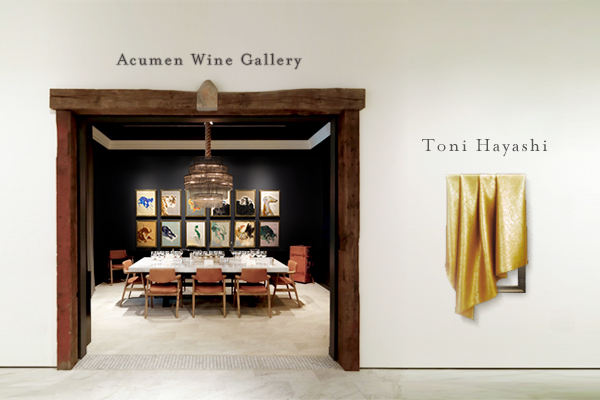 Join us for an art reception of works by local artist Toni Hayashi
Explore our on-site gallery and spend the evening with a glass of our luxury wine in hand while getting lost in our gallery, enjoying the art of this show's featured artists, Toni Hayashi. This intimate setting provides you the opportunity to experience art like never before, we hope you'll join us!
Toni is an accomplished artist with a rich history spanning over 15 years of creative expression. Her artistic journey began with pastels before she transitioned to acrylics and eventually found her true passion in oils. What sets Toni apart is her dedication to learning from local teachers in the picturesque Napa Valley, where she resides.
Beyond painting, Toni's creative spirit extends to photography. Her photography has been showcased at the same venues where her artwork shines. Her love for photography includes a passion for digital editing, allowing her to create unique and captivating versions of her photos. Her journey in photography began in childhood and has taken her on thrilling adventures, from safaris in Africa to more recent explorations in Croatia.
Event is complimentary
Space is limited, RSVP required
Dueling Pianos - October 2023
7:00 PM to 9:00 PM
Fri, Oct 27, 2023 - Sat, Oct 28, 2023
Venue:
1315 First St., Napa, CA 94559

Dueling Pianos is back in town!
Kick-off Halloween weekend and join us at Acumen in downtown Napa for a hauntingly good time! Acumen will set the stage with two beautiful, full-size, Baby Grand Pianos, and two outrageously talented Dueling Pianist Entertainers, Michael Mastromatteo & Susie Kingsbury. Tickets go fast for the hottest entertainment act in wine country, coming back to the valley this October.
Request your favorite songs from the 50's, 60's, 70's, 80's, 90's to the present, Michael & Susie have a vast repertoire and a wide variety of styles to choose from, such as Piano Man, Great Balls of Fire, Brown Eyed Girl, Don't Stop Believing, Sweet Caroline, Uptown Funk, Happy... to name just a few of the thousands of songs the dueling pianos entertainers perform.
About the Pianists:
Michael Mastromatteo & Susie Kingsbury have been producing shows for renowned clients such as Apple, Microsoft, Facebook, LinkedIn, Yahoo!, Yelp, NBC Universal, The San Jose Sharks, and now The Acumen Wine Gallery!
Tickets are $55 for general admission and bottle service will be available throughout the night.