TOP
The Acumen Art Gallery
---
The Acumen art gallery is located in the Acumen Wine Lounge at 1315 1st Street in the heart of downtown Napa. We feature emerging and established artists and encourage them to completely redesign the space of the gallery for their featured exhibit. We are committed to supporting our gallery artists and their exhibits and invite all to discover their work. All art displayed can be purchased and brought home to your collection.
Gallery Hours:
Th-M: 12pm-6pm
Discover more about our current exhibit below: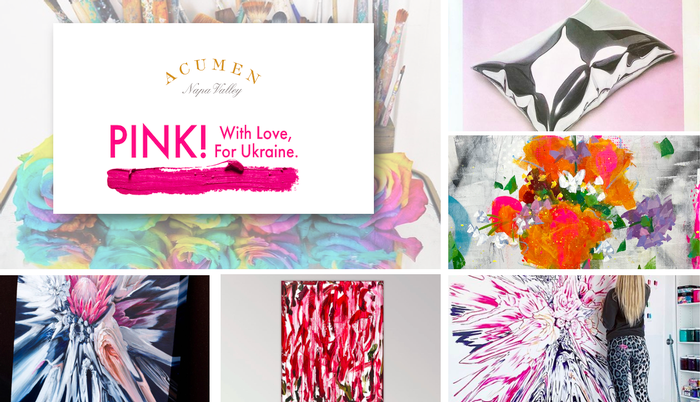 Pink. With Love, For Ukraine
Urban artists from Sacramento, San Francisco, Oakland, and Napa unite to raise funds and awareness for Ukraine. A portion of each piece of art sold will go towards World Central Kitchen, who help serve millions of fresh meals to Ukranien families fleeing their homes as well as people remaining in the country.
Pink, in every facet, unites.
Artists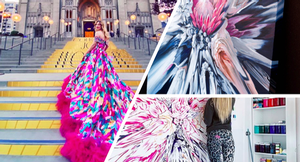 Kate Tova
San Francisco's Sweetheart Kate Tova brings her coveted hand-painted SF Magazine cover gown and massive street mural along with a showcase of her recent glitch paintings and street hearts.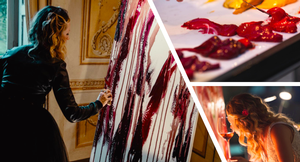 Penelope Moore
​Napa's Penelope Moore integrates pieces of her pink mural, "Tones of Rose" which has been located on First Street in DowntownNapa since 2017 along with fresh-pressed pinks on canvas.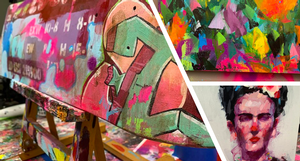 Steve Javiel
Steve Javiel, who brings vibrant color and good vibes to the streets of Oakland, cross-pollinates typography and graffiti into his urban floral murals and canvases.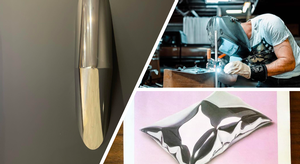 Marc Foster
Marc Foster, renowned for his large-scale public art installations and polished steel sculptures throughout Sacramento, offers "Perception," in a new light, reflecting facets of color and encapsulating mirrors of reality.
Support the people of Ukraine and bring a piece from this collection home by visiting the Acumen Gallery.